EASYEST CONSTRUCTION ESTIMATING SOFTWARE
GENERAL CONTRACTORS | HOME BUILDERS | REMODELERS | SUB-CONTRACTORS
Contractor's choice for over 35 years
Easy and fast to do your first estimate, yet built-in to EasyEst is all the tools to do the most complex estimating too!
When it comes to estimating, all users have unique needs and expectations, we understand that training methods for you may be unique as well.  We want you to know we are here to fit into your methods as best we can.
This means if you are the kind of person that likes to figure things out yourself, we have provided in EasyEst a built-in help system available to you also "How-to" videos 24/7.
But like most of us a little help now and then is all we need and we are just a phone call away to assist you. Tell people a little more to attract.You can mention some contact details as shown below to get in touch with visitors.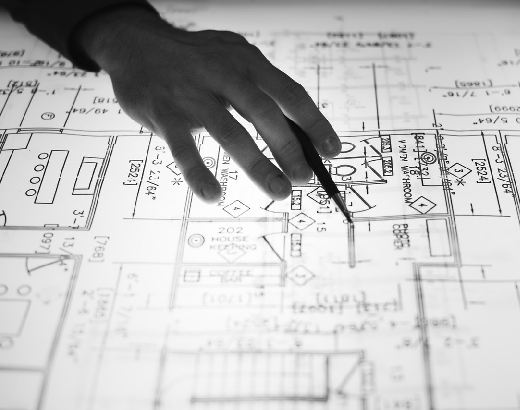 Some Companies We Work With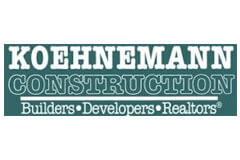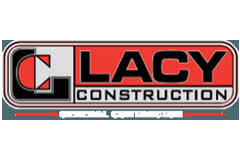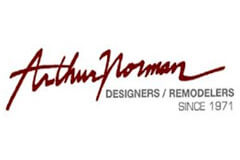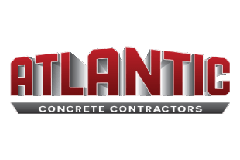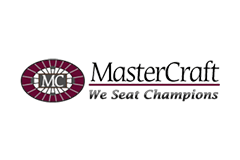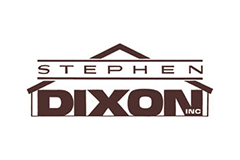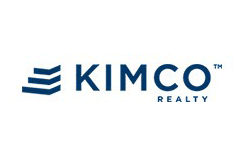 EasyEst Estimating Software is a one size fits all product.
What this means is that when you purchase EasyEst Estimating Software, the system includes all features and functions you will most likely ever need!
What makes our system able to meet your needs is the bid items used for the type of work you do. You can have as many or as few sets of bid data (PriceBooks) set up in EasyEst . Bid items you use to complete an estimate are called PriceBooks and we have them free for most any kind of work you just need to update all the cost in each bid item.
Home Builder-Remodeler-General Contractor-Specialty Contractors
For contractors doing home remodeling and home improvement projects EasyEst includes our Remodel-37 PriceBook database. It includes several templates from bath and kitchen jobs to room addition and exterior and interior renovations. These templates can be easily customized by you to fit your need. They not only save you a lot of time but help make sure you do not forget or miss something.
If you are a home builder or do commercial and tenant improvement work EasyEst includes Home Builder-18 and General Contr. Commercial 33 PriceBooks. You will need to update all cost and modify items to meet your needs.
WE OFFER ZIP CODE ADJUSTED PRICEBOOKS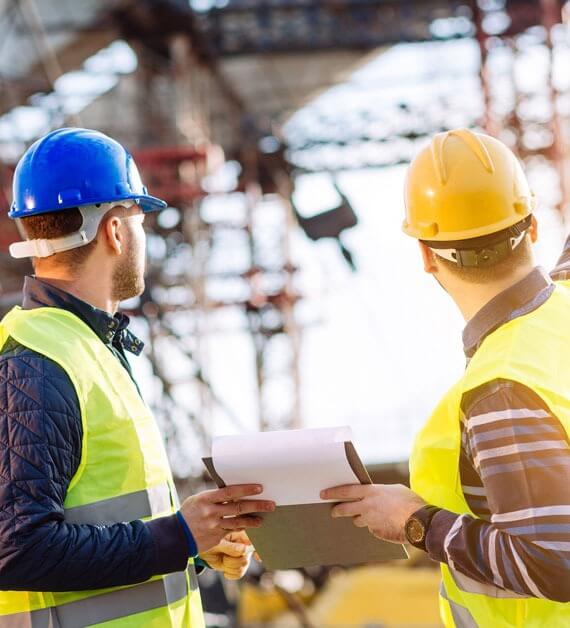 From Craftsman Book Company we have available Commercial Construction, Residential Construction, Home Improvement and Insurance-Restoration data $74 each. Read more…
EASYEST ESTIMATING SOFTWARE OVERVIEW
ABOUT EASYEST ESTIMATING SOFTWARE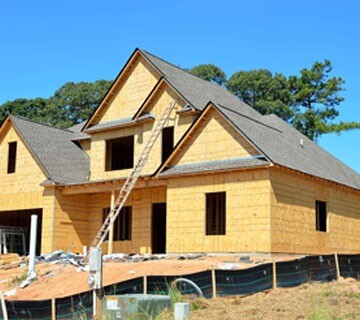 More about EasyEst for Home Builders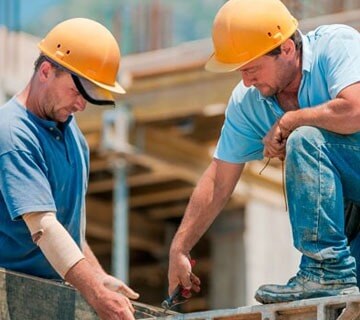 More about EasyEst for Commercial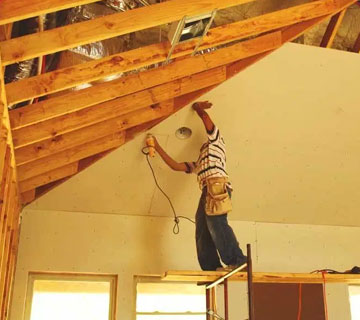 More about EasyEst for Home Improvement
Praise for CSC Software team: As a small enterprise general contactor doing commercial tenant improvements and a variety of home owner upgrades, we need to be nimble and flexible in how we present and tailor our costing information for our clients. We have been using CSC's "EasyEst" software for a several years, as it is easily adapted to our changing requirements. The support team has been second to none in helping us maintain the integrity of our data, answer our queries in a timely fashion, and furnishing "hands on" assistance when we have needed it. CSC's "EasyEst" is an integral part of our business.
Mark and Warwick
Panterra Properties, LLC
Below is my Testimonial, I only wish I could thank you in a more meaningful way. As a custom remodeling contractor, Arthur Norman Co has used EasyEst Estimating software for over three decades. I can easily say there is no better program for what we do. The flexibility and range of possibilities using this software are incredible. Our EasyEst database has over 12k items in it and allows us to create money making estimates using bidding strategies that no other program has been able to do. The access to customer service is above anything else available, always ready to help with your needs. EasyEst and Ron are simply the best.
H J Loveridge
Arthur Norman Co. Inc.
First of all I wanted to thank you for your time spent helping me as we implement EasyEst back into our estimating. It had been 12 years since we used it and I am glad to get back to it. The estimators are finding it much easier to work with, than the complex, overpriced system we had prior. The price book and several assemblies I have built are more streamline and make sense.
Michael Reny
Gulf Atlantic Electrical Constructors, Inc.
Thanks for all of your dependable help…..and I want you to know how much I appreciate your estimating system. I have been involved in building custom homes for many many years. In all of these years, I NEVER EXPERIENCED a tool that equals what your program does for me. I wish I had had access to this program years ago. It saves me time, but more importantly it allows me to be much more accurate with my estimates. You are to be commended for your efforts in placing this VERY POWERFUL program in the market place…… it shows complete knowledge of the home building business. Thanks for having the foresight, determination and action to place this delightful program in the market place. I am in my retirement years but I refuse to sit down and rust out and putting an estimate together is lots of fun. I look forward to using your program on a regular basis. When finished, I am confident of the accuracy and totals, Cordially, Wayne Williams
Wayne Williams
Custom Home Builder:
I estimate remodeling, renovation and new commercial construction projects. Simply put, EasyEst is a great product! It has all the power, flexibility, accuracy, and ease of use any estimator could ask for. And I say that with over twenty years of commercial computer estimating experience, and having tried literally dozens of other estimating programs, including WinEst, ProEst, Means, Timberline and on and on and on behind me. Your level 4 beats them all and at a fraction of the cost! It used to be a hobby of mine to try new estimating products when they hit the street, I haven't done that for over three years. I have found what I was looking for and now don't waste my time looking any more, I'm estimating! Thanks to EasyEst. Alan French, Vaughn and Webster
Alan French
Vaughn and Webster
I had experience with estimating software at my previous employer. I saw the value in estimating software in saving time, consistency, and accuracy. However it required constant database maintenance. I became a General Contractor in 2007. I did research on several estimating software packages that were available on the market at that time. EasyEst estimating software was a simple choice. I am now on Professional Plus 9.3 It is easy to create a database and easy to manipulate that database and items to my specific needs of each job yet it still provides me with a consistent path so my estimates read the same. I know there are tons of tools and reports available but I keep it simple. The other important factor in me selecting EasyEST was and still is the fantastic support Ron provides. He has always been available by e-mail and what us old guys call the phone to answer my questions or talk me through a task. I highly recommend Ron and EasyEst.
Paul Allen
Allen Co. Design It! Build It! LLC
I just want to Thank you so very much for helping me today it was not easy but you saved my life. I appreciate all the time you stayed with me on the phone to get the old files in to my new Est10. Thank you again for all your help I appreciate it very much.
Cathy Harrison
Best WallBoard
EasyEst Estimating Will Work For You or Your Money Back!
Do not let the low price be your indicator of value. For over 35 years we have been adding very powerful features that will give you all the benefits of a very pricey estimating system. During the 1980's our early versions were distributed by private label to companies such as Timberline, A-System, Libra, Software Shop, CDCI and many more.
Whether your estimating requirements are simple unit cost or you need material order quantities and labor hours, EasyEst Estimating Software will do the job and at a price any contractor can afford!
EasyEst Estimating "Super Assemblies"
EASYEST ESTIMATING SOFTWARE FOR MOST TRADES
Upon Request, All The Pricebooks (Databases) Listed Below Are Available
To Help You Get Started Fast!
The PriceBooks below can save you hours of typing in all the items. Please note all cost will have to be adjusted up.
Our 30 Day Guarantee Is Iron Clad, Period!
30 Day Money Back – Absolutely Risk Free – Includes data for most trades free! (just update prices)