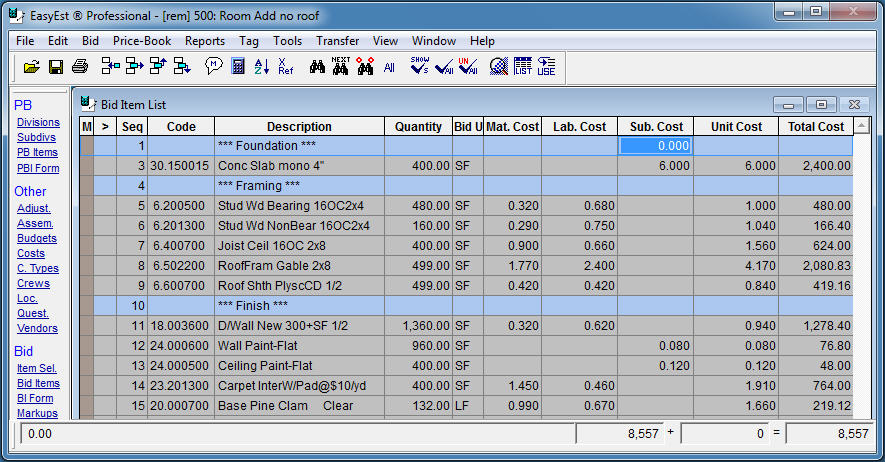 Main view - list of items in current bid - almost all item details can be changed for current bid.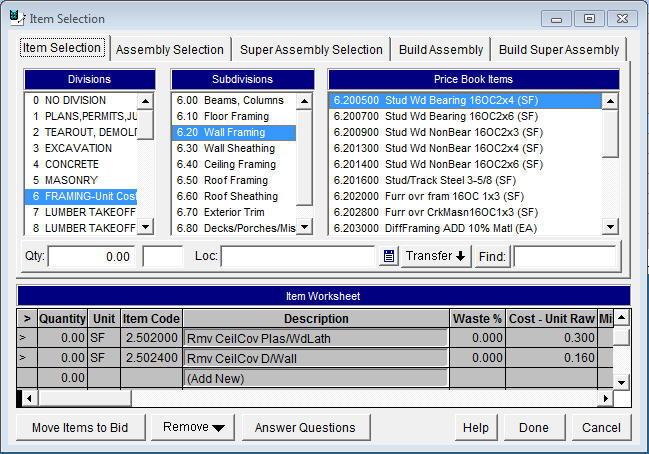 Our unique Item and Assembly selection makes it a snap to find what you need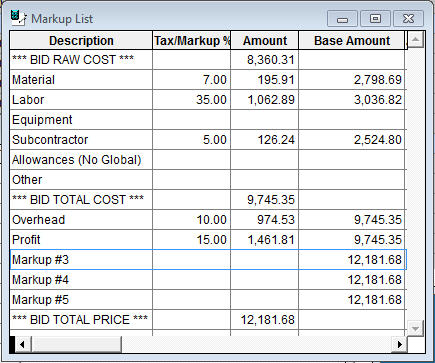 Easy to add Markups.

Summary totals for Cost Types.

Summary totals by Division.
Summary totals by Sub-Division.
For remodeling contractors
Stick with us, we will stick with you, through out your adoption of EasyEst.